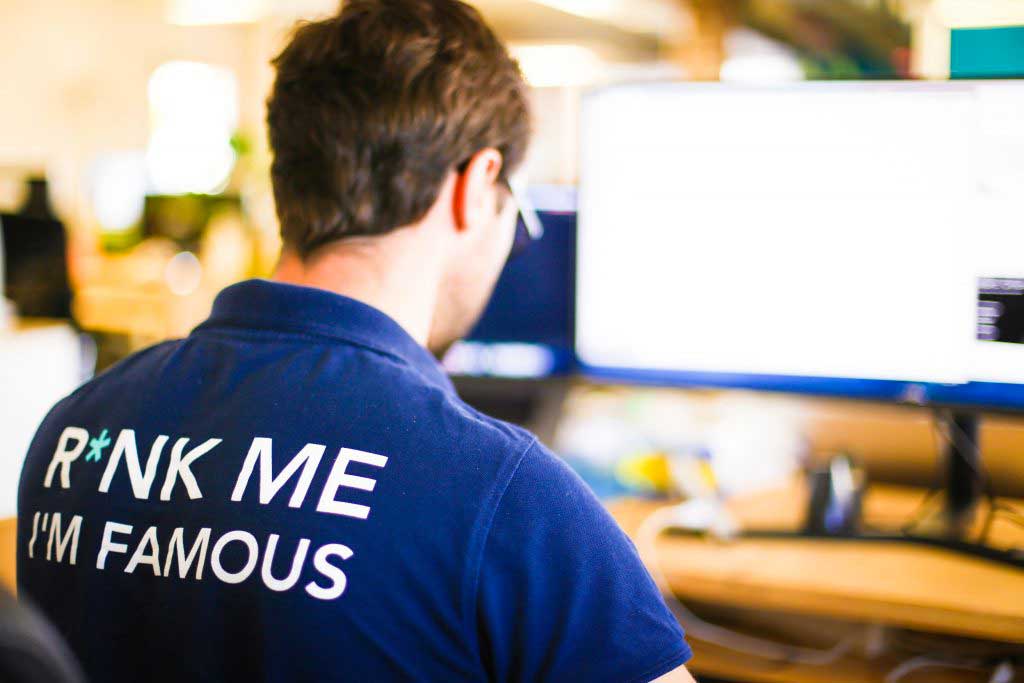 OPTIMIZE YOUR POSITIONING
With our SEO consultants
Natural positioning, also called SEO (Search Engine Optimization), is based on several actions that are designed to improve the visibility of your web pages on the different search engines. Google, which is the leader on the market, is our main target. We can also improve your presence on its competitors, starting with Bing. In order to improve your positioning in these search results, we focus our actions on the main levers of SEO :
Content
Link building
Technical SEO
An optimization of these pillars of natural referencing, according to a digital strategy developed specifically for your company, enables you to get a greater visibility on the web.
Choosing Digimood for your natural referencing means calling on a 10-year expertise in this field and on experts well-known by the community in France and worldwide, to develop durably your presence on search engines.
SEO AUDIT
Lay the foundation to define the right strategy
The SEO audit is the very first step of any natural referencing service. The idea is to establish a solid base of knowledge about a website and its positioning at a given moment in order to define an efficient SEO strategy. Our analysis is based on technical and semantic criteria taking into account all your pages.
SEO SUPPORT
A consultant to help you on a day-to-day basis
Our SEO consultants accompany you in your digital strategy on search engines and in the technical follow-up of on-site and off-site actions. Our 3 centers of expertise (technique, link building and content) enable us to cover all support services, to get concrete results.
LINK BUILDING
Analyze and manage your links at best
Link building is an important part of referencing. Our consultants have all been trained to differentiate a good links profile from a problematic links profile. We support you in the removal of a penalty or in the implementation of a link building strategy on a page to get the 1st position on a competitive expression.
REPORTING AND SEO FOLLOW-UP
Follow step by step the evolution of your website
Reporting and follow-up are extremely important to our clients. We provide them with monthly assessments of carried out actions and their effects. We have many tools that allow us to follow the technical evolution of a site, but also to quickly detect the issues related to its positioning.
REDESIGN AND MIGRATION
Ex. HTTPs migration or redesign of an E-commerce site
If you have to redesign your website, Digimood helps you with the bill of specifications until the end of the migration. Our teams work in close collaboration with the agencies, web services providers and internal collaborators of your company.
WEB WRITING
Our content managers support you
Content management and optimization are one of the pillars of natural referencing. Our SEO agency has surrounded itself with the best profiles for this mission. Our Content Marketing center accompanies you in the definition and the positioning of your keywords by creating optimized contents.
E-REPUTATION
Manage your brand renown and visibility
Managing your e-reputation has nowadays become a prerequisite for most brands and companies. Because visibility management is a related activity, the SEO agency Digimood proposes services for brands wishing to better manage their online reputation.
GOOGLE NEWS
Highlight your journalistic contents
Referencing on Google News has distinctive characteristics that are important to know in order to optimize your visibility on Google News and Google Search with the inserts dedicated to news. Our teams set the required actions up to improve the visibility of your articles.
WEBSITE CREATION
Integrate referencing from your specifications
Our consultants support you in your site creation project. In close collaboration with the developers and the different stakeholders of the project, Digimood helps you make the right technical, structural and editorial decisions to design a 100% SEO-Friendly website as soon as it goes online.
COACHING AND TRAINING COURSES
A skill sharing dynamic
The real added value of an SEO agency is not based on techniques jealously kept secret, but on an overall vision acquired through the accumulated experience of our team. Digimood offers you personalized training courses and coaching actions.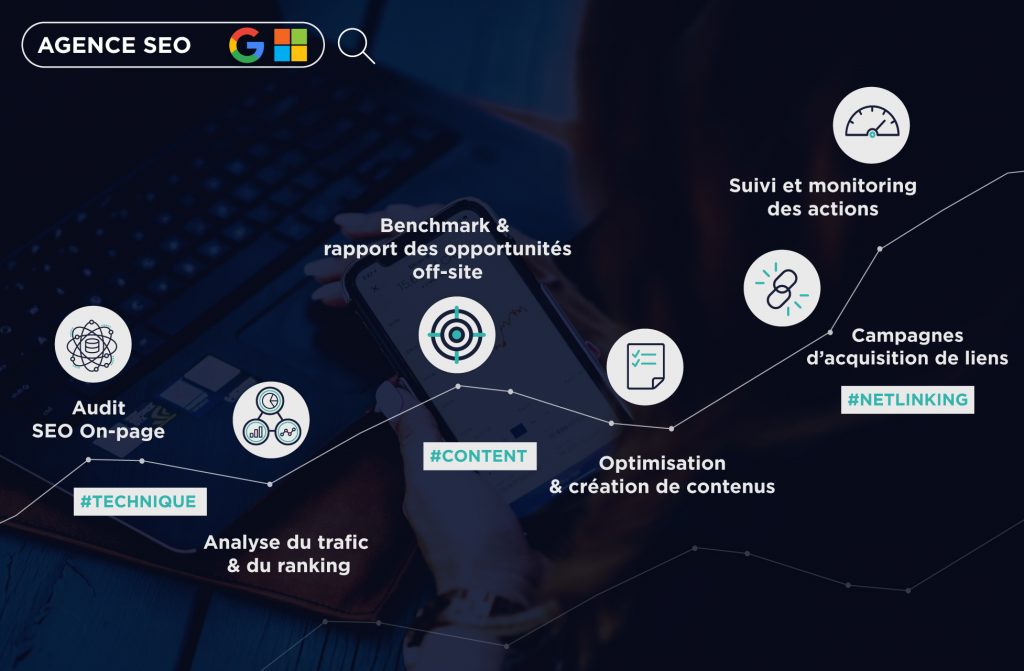 COLLABORATION BETWEEN THE CENTERS
For each client, we deploy the most relevant levers for the acquisition of qualified traffic and a maximum conversion thanks to referencing:
SEO
Search Engine Optimization
SEA
Search Engine Advertising
Digimood is much more than a natural referencing agency, it is also a certified Google Premier Partner agency, an exceptional status implemented by the Alphabet subsidiary company to identify the professionals that master their advertising solutions with the most expertise and subtlety.
CHOOSE QUALITY
Digimood has more than 10 years of experience in natural referencing. Our digital agency has recruited the best profiles to set up efficient and sustainable SEO strategies, some with nearly 20 years of experience in this profession. Every day, the work of our SEO experts with large accounts is valued thanks to the results we obtain for our clients.
Our SEO consultants team has grown significantly for the past ten years. Whatever the city, our team participates in the digitalization of many structures, whatever their size, their activity and their development strategy. And maybe soon your company ?
Contact us
We can meet the demands of your teams wherever they are in the world.
You can read about the use of your personal data in our privacy policy