MAKE THE MOST OF YOUR PPC CAMPAIGN
Thanks to a qualified PPC agency
Paid referencing is based on the creation and the optimization of advertising campaigns on search engines. In order to appear on top of the results of the SERP, an advertisement is prioritized over a concurrent's using a bid system focusing on keywords with high potential of conversion. That's what we call PPC (Pay-per-click). Each click on your advertisement depends on the PPC bid that has been established to maximize your visibility. SEA requires perfect rigor and methodology to optimize the campaigns cost deployed within the framework of an SEA strategy.
Choosing Digimood for your PPC campaigns means choosing one of the few agencies certified Google Premier Partner in France. We take action to create, handle and optimize your advertising campaigns.
We propose services to our clients on Google Ads and support services on Bing Ads.
Our objective? To optimize and to make your advertising investments profitable on search engines.
OUR SERVICES
Search Engine Advertising
For several years, Digimood agencies have proposed a tailor-made accompanying adapted to each client. Whether it deals with the Google AdSense network, Google Shopping, Reserve with Google or even Bing Ads. We set up efficient digital marketing strategies to activate ROI levers.
SEA campaigns on Google Ads
Advertising campaigns Google Shopping
SEA campaigns on Bing Ads
PPC optimization Google Ads (AdWords) (Adwords)
Advertising campaigns on the Display Network
Digimood is a specialized agency which allows more generally the management of the Search Engine Marketing of your company. For example, we can manage video advertising (on YouTube in particular) to be visible in the good place according to the performances you are looking for, but also on other social media such as Facebook.
OUR REWARDS
In the web marketing field
Digimood received an award in the Search category during the Grand Prix La Nuit des Rois (an exceptional event dedicated to web marketing which rewards the best systems set up by agencies for their clients). Our agency is also certified Google AdWords Premier Partner.
These awards are tokens of quality and hard work from our AdWords experts. One thing is for sure, our web marketing agency has not been chosen by chance, and is probably one of the best in France.
GOOGLE ADS (Adwords)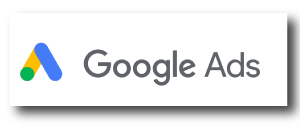 Google Ads, formerly named Google AdWords, is certainly the most important advertising platform existing. It is one of the main pillars for Google and, for French companies, it is an inevitable lever for the acquisition of traffic.
Campaigns, groups of advertisements and advertisements, this is how an ad account is organized. This organization enables you to better manage your advertising campaigns, with a standard format used by many platforms, but which has many particularities on the Google platform.
Allocation of a budget and of a maximum PPC, assignment of one or several audiences, demographic and geo-targeting… These numerous particularities constitute together a very complex tool which has to be mastered before starting.
MICROSOFT ADVERTISING (Bing Ads)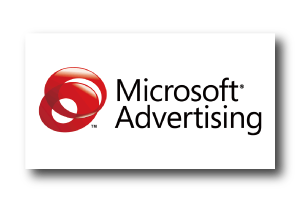 Bing can represent a relevant additional point of contact. Despite being less popular than Google in Europe, it does have a certain number of internet users that can be interested in the products and services of your brand.
This advertising tool can help to target some groups of the population and can provide a certain ROI, in particular thanks to a weaker competition. Everything to make you want to examine the platform proposed by Microsoft to widen your traffic sources.
If you take an interest in their platform in particular, Microsoft Advertising (formerly Bing Ads), you can notice similar functionality: management of groups of ads, of the campaign and of advertising. Here again, the tool has its own particularities, even if the SEA expert will easily be able to adapt his campaign from one platform to another, thanks to a certain interoperability.
ACTIVATE EFFECTIVELY AND DURABLY THE SEARCH LEVER
Contact us
Google Shopping
Visible campaign on top of the SERP
Google Shopping has become an indispensable for online stores. It represents an additional point of contact in the center of the search results which triggers visits and sales. However, advertising on Google Shopping also has its batch of particularities. Our SEA consultants will accompany you in this kind of campaign to maximize your return on investment.
ADVERTISING ON THE DISPLAY NETWORK
Make the most of other sites' renown
Advertising on the Display Network gives you the opportunity to be visible on other websites. By launching a display campaign, you can make the most of the traffic of very famed sites. By multiplying the entry points, you will increase the sources of traffic and therefore your visibility. Websites, mobile application, video: there are a large number of spots to use to spread your ads.
SEA AUDIT
The starting point for a tailor-made SEA strategy
In Search Engine Advertising, the audit enables the consultants to establish a report of your performances via web advertising. Taking into account the different data (from Google Analytics, Bing Ads and Google Ads), the SEA audit constitutes a base for the creation of an appropriate and efficient paid referencing strategy. It also gives a reference to follow the monthly evolution of your performances.
MANAGEMENT OF PPC CAMPAIGNS
on Google and Bing
Whether you choose to launch your campaigns on the display network, on Google Ads, on Bing Ads or on Google Shopping, advertising on the web requires increased monitoring throughout your campaigns. Precise settings, targets, schedule, traffic, budget management, bidding, keywords: they constitute a thorough work that requires a permanent readjustment to improve the return on investment. Our SEA consultants optimize your campaigns to meet your expectations in terms of visibility.
IMPLEMENTATION OF TRACKING
& Google Tag Manager
To bring you the most precise data, we propose you the installation and the configuration of Google Tag Manager. By integrating GTM to your strategic pages, we are able to ensure the follow-up of a prospect on your site: entry and exit points, run time,… Once combined to Google Analytics, the whole GTM data enable us to analyze the strengths of your landing pages and the possible improvements to consider as we distinguish SEA traffic from SEO traffic or from traffics resulting of other campaigns such as on social networks.
SEA REPORTING
Evaluate set-up actions
Once the configuration is set up and the follow-up is activated, our teams can give you tailor-made reports and statistics assessments. These enable you to follow the evolution of your performances on Google Ads during the whole service. We use two complementary tools for SEA Reporting: Google Analytics and Data Studio. Data Studio gives back data with great precision in different formats in order to outline the performances of an advertising account. These tools also help to make decisions: CTR, CPC, average position and quality score are performance indicators that deserve to be followed up on the long term.
SEA TRAINING COURSES AND CONSULTING
Advertising on the internet is in constant evolution and requires the mastery of many parameters, but also a readjustment at each update of the algorithm. Our consultants get involved in a permanent learning approach and in the transmission of their skills. Indeed, our teams provide training courses to clients with an intervention in the platform during the set-up of an intern functioning in the company.
SEA/SEO/SMA COLLABORATION
Multiply traffic acquisition channels
Multiplying acquisitions channels improves significantly your visibility on search engines. The traffic brought by the SEA combined with that resulting from SEO and SMA increase your fame as a website and enable your target to discover your brand. In Digimood agency, we developed three centers to strengthen your referencing.
SEA & PPC EXPERTS ATTENTIVE TO THEIR CLIENTS
As a certified Google Premier Partner agency, our mission is to support our clients to optimize the ROI (Return On Investment) of their campaigns. Thereby we adapt spent budgets to the strategic interests of each company. Whatever the allocated budget, we have the responsibility to manage it efficiently with one objective in sight: the growth of the turnover and the visibility of our clients' brand.
Contact us
We can meet the demands of your teams wherever they are in the world.
You can read about the use of your personal data in our privacy policy