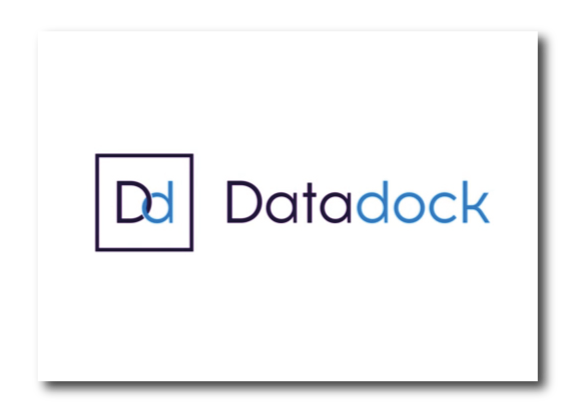 GET TRAINED TO WEB MARKETING
And develop your skills
Specialized since 2007 in SEO, SEA and Social Ads, Digimood shares its expertise and its experience through training courses in digital marketing.
We are a training organization registered under the number 0585236577 and referenced on DataDock. We accompany companies and learners with varied profiles, decision-makers or collaborators in direct contact with the digital dimension of communication in their company, institution or organization. Our training courses meet the needs of beginners and experienced persons. We adapt our services according to the profile of our clients. We propose our modules in intra-firm and extra-firm, in face-to-face and distance learning sessions.
Contact us
CONCRETE OBJECTIVES FOR YOUR DIGITAL PERFORMANCE
Our training courses aim to provide you with the necessary basis to apprehend all the levers of web marketing. At the end of your training course, you will be able to understand, to analyze and to set up your strategy of visibility on the internet. Through concrete examples, you will discover the "best practices" of the web. We will analyze your issues together in order to give you the keys to set up effective actions.
Training courses in Natural Referencing

Digital marketing must count on natural referencing, which is one of the most powerful levers to ensure a sustainable visibility to a web site. Our offers and standard or personalized modules deal with the following themes:

Functioning of search engines
Google Panda and Google Penguin algorithms
Optimization of the web site (HTML,
Semantic analysis, choice of keywords
How to write for internet users and for search engines
Link building strategy</li>
Use of Social Networks for referencing
What tools to measure your SEO actions

Google Ads (AdWords) training course

Paid referencing gathers immediate reactivity and excellent readability on the return on investment. Learn how to master this powerful lever with training courses in digital marketing focused on Google Ads (AdWords) :

Budget and bids management
Campaign optimization (targeting, positioning, planning, bids…)
Campaigns structure and advertising groups
Concordances between keyword, advertising and landing page
Quality Score optimization
Click-through rate optimization
Performances and ROI follow-up
Campaigns on the Display network
Remarketing Google

Social Media training course

Social media are a powerful amplifier for any brand that works on its digital presence. Our training courses deal with the key points that are necessary to develop your presence and to deploy performing Social Ads campaigns :

The main social media and their specific features
Why should we use social media ?
Which strategy for your brand ?
Developing and animating your community
The good practices on Facebook and Twitter and how to make actions efficient
Monitoring and e-reputation
What tools to manage and measure your actions

Analytics training course

Mastering the process which transforms a simple curious person into a client is one of the keys of your success. Participate in high-level training courses to fully manage Google Analytics :

Presentation of Google Analytics main functionality
Installation and configuration
Definition of performance indicators
Setting up of conversion objectives
Integration of web marketing campaigns
Setting up of the events
Management of conversion funnels
Creation of personalized reports
Setting up of an A/B testing campaign

Digital Active training course

What about becoming a digital active? Learn to master the different components of a communication in the middle of digitalization. This digital marketing training course has been conceived for the general operators of the company who wish to get a global vision of the levers that are at their disposal:

Discover the levers of web marketing
What strategy should you set up ?
Manage your natural referencing
Set up performing Google Ads campaigns
How to boost your affiliation campaigns
How to make a better use of social media: Facebook, Twitter, LinkedIn and Google +1
How to use remarketing
How to measure your performances and with which analytics tools
GET TRAINED WITH DIGIMOOD AND BECOME PROACTIVE IN YOUR DIGITAL MARKETING
Digital media became indispensable for any company. Whatever your business sector, whatever the fame of your company or your turnover, all leaderships are shaken up by an environment still more digitalized and complex.
As a training organization in digital marketing, but first and foremost as an experienced agency reputed for traffic acquisition and conversion optimization, Digimood shares with you the experience it acquired since 2007 on the web marketing market. We put at the disposal of your collaborators the expertise of senior consultants and center managers, who have for some of them more than 15 years of experience in the web field.
Doing so, you could become the stakeholder of your visibility on Google and you will be able to guide service providers but also to set up the required actions yourself in order to win some positions.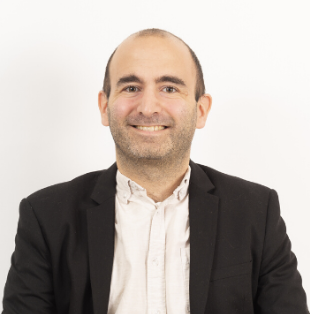 Supporting continuously several dozens of clients in their strategy of visibility, in their actions in natural or paid referencing and Social Ads gives us a very detailed outlook of your needs and your expectations. This added value ends up in each digital marketing training course we give: our pedagogy is also based on the feedback of each trainee.
Benjamin THIERS


Content Marketing Manager
Contact us
We can meet the demands of your teams wherever they are in the world.
You can read about the use of your personal data in our privacy policy